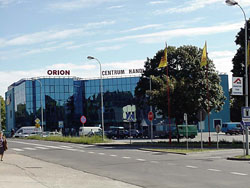 Kostrzyn nad Odrą
Kostrzyn nad Odrą, situated along Poland's western border at Warta river's estuary to the Odra, it is one of the most interesting cities in this part of Poland. The junction of major traffic routes and the proximity of Berlin, Germany add to the Town's attractiveness for investors.

The list of Kostrzyn's strengths is extensive and it has been noted by the business community. The Town has attracted two large industrial plants and several investors with foreign capital participation. One of the key achievements in the region was the establishment of the Kostrzyn-Słubice Special Economic Zone in 1997.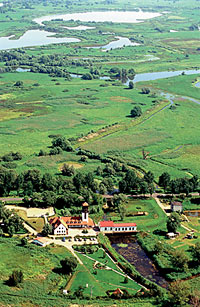 Kostrzyn is located in a magnificent natural setting. An unspoiled natural environment, the proximity of the "Warta Estuary" National Park and an abundance of woods and lakes in the area create ample recreational options for tourists and visitors. History lovers will be interested to visit the "Kostrzyn Pompeii" – Old Town ruins and other attractions.

Kostrzyn's main strengths are its geographic location and convenient access to transportation routes. The border town is situated only 70 km from the German capital of Berlin, perhaps the heart of a new united Europe in the future.


Kostrzyn nad Odrą - urban commune

---

Local authority: Urząd Miasta Kostrzyn nad Odrą
Address: ul. Kopernika 1, 66-470 Kostrzyn nad Odrą
tel. (+48 95) 7278100
fax (+48 95) 7278102
e-mail: urzad@kostrzyn.um.gov.pl
website: www.kostrzyn.um.gov.pl




---

Managing staff
Mayor: Andrzej Kunt
tel. (+48 95) 7278103
fax (+48 95) 7278102
e-mail: burmistrz@kostrzyn.um.gov.pl

Deputy Mayor: Zbigniew Sobkowski
tel. (+48 95) 7278104
fax (+48 95) 7278102
e-mail: wiceburmistrz@kostrzyn.um.gov.pl

Secretary: Anna Suska
tel. (+48 95) 7278106
fax (+48 95) 7278102
e-mail: sekretarz@kostrzyn.um.gov.pl

Treasurer: Wanda Dudziak
tel. (+48 95) 7278105
fax (+48 95) 7278102
e-mail: skarbnik@kostrzyn.um.gov.pl

Town Council Chairman: Andrzej Kail
tel. (+48 95) 7278107
fax (+48 95) 7278102
e-mail: rada@kostrzyn.um.gov.pl



---

Major departments

Town Planning and Investor's Service Department
Director: Małgorzata Kraszewska
tel. (+48 95) 7278148
fax (+48 95) 7278102
e-mail: mkraszewska@poczta.onet.pl

Investment and Modernization Section
Director: Zbigniew Jakubowski
tel. (+48 95) 7278164
fax (+48 95) 7278102

Construction and Architecture Department - branch
tel. (+48 95) 7278161
fax (+48 95) 7278102

Promotion Office
Ryszard Skałba, Promotion Specialist
tel. (+48 95) 7278123
fax (+48 95) 7278102
e-mail: promocja-kostrzyn@go2.pl

Official responsible for tenders
Town Planning and Investor's Service Department Director
tel. (+48 95) 7278148
fax (+48 95) 7278102
e-mail: mkraszewska@poczta.onet.pl

Promotion Manager
Ryszard Skałba, Promotion Specialist
tel. (+48 95) 7278123
fax (+48 95) 7278102
e-mail: promocja-kostrzyn@go2.pl

Investor's first-contact
Małgorzata Kraszewska, Town Planning and Investor's Service Department Director
tel. (+48 95) 7278148
fax (+48 95) 7278102
e-mail: mkraszewska@poczta.onet.pl



Kostrzyn nad Odrą

- page
1 of 15
<<
>>